CEO Blog Post 11.11.21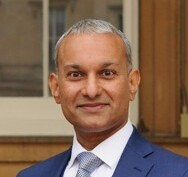 Dear colleagues,
I wanted to share some good news:
The Trust has moved from no Ofsted-rated Good schools out of 4 in 2012, to 2 Good schools out of 6 in 2019, to 4 Good schools out of 6 today.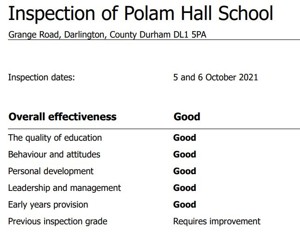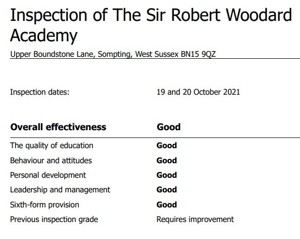 The report on Polam Hall School said: "Leaders, staff, trustees and the local academy council share high expectations for every child. They have set up a curriculum which enables pupils to succeed academically. … The school has a strong focus on the development of pupils' character and personal qualities. … Pupils behave well in lessons and at social times. Their conduct around school is exemplary. There is a calm, positive learning atmosphere around school."
The report on Sir Robert Woodard Academy (SRWA) said: "From Year 7 through to the sixth form, pupils learn to think ambitiously about their futures. They are proud of their achievements and eager to meet their teachers' high expectations of them. … Pupils treat each other with respect in lessons and during social times. Pupils feel safe at school and know who to go to if they have a problem. They trust their teachers because they are confident that they will receive support and guidance when they need it."
I want to thank the leaders, teachers, support staff and academy councillors in both schools for the improvements that have been made. The Trust's Progress 8 score has also moved from -0.36 in 2019 (according to DfE) to -0.04 in 2021 (according to FFT). And the monitoring inspection letter on St Peter's Academy was really positive. That's the Trust's vision of opening minds, raising expectations and transforming lives in action.
We are already looking at how we can strengthen our school improvement even further and ensure all our schools receive the support they need to become good and outstanding.
Growing Schools
It is great to see that, despite increased competition in some areas, our pupil numbers continue to grow. The latest figures show we have over 6,700 pupils across the Trust, an increase of 4.4% from last year, with numbers up over 10% at SRWA!
Strategy Development
I'm leading a workshop on strategy-setting at the MAT Summit on Friday 12th November as it's important the Trust gives, as well as receives, support. I know I've benefitted greatly from other multi-academy trusts. As we strengthen our capacity, knowledge and expertise, we'll want to share with others.
Professional Development
Yes, we are having a Trust-wide INSET Day on 4 January. I'm delighted that Matt Hood, Principal, Oak National Academy will be our keynote speaker. We will also be covering assessment, curriculum, staff well-being and providing time for local bespoke professional development.
Ruth Ashbee has been busy with the second WAT Highlights newsletter published earlier this month:
Reading
Despite the camera angle making it look like I'm taking a sneaky peek at my neighbour's cards, it was great to visit The Littlehampton Academy library and get to meet pupils making good use of their break time.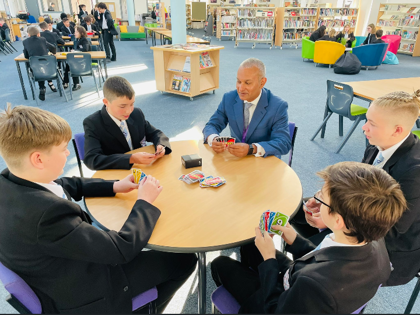 I've finished reading a couple of books recently, the first is fairly contemporary and the latter about historic migration. It was interesting to understand the lifelong impact on some refugees of fleeing in Dina Nayeri's book and fascinating to read about the extent to which the Anglo-Saxons shaped the development of England between the Roman period and the Norman Conquest.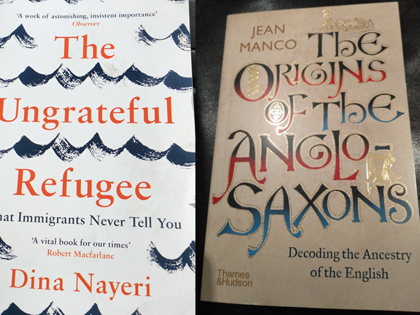 Armistice Day and Remembrance Sunday
I hope your commemorations of Armistice Day in school and Remembrance Day in the community go well.
Hardip Begol
Chief Executive Officer