Professional Development
At WAT we want to give our people every opportunity to grow and develop their practice, so we invest heavily in our CPD offering. We put together 'WAT Highlights' - a monthly bulletin for all staff across the Trust, talking about everything CPD and compiling the best of education's recent blogs, webinars and articles. We also host 'Woodard Webinars' with some of the best education thinkers in the country and internationally and arrange 'Subject Networks Groups', enabling subject leads from across the trust to get together and share ideas.
WAT Highlights - November 2021
---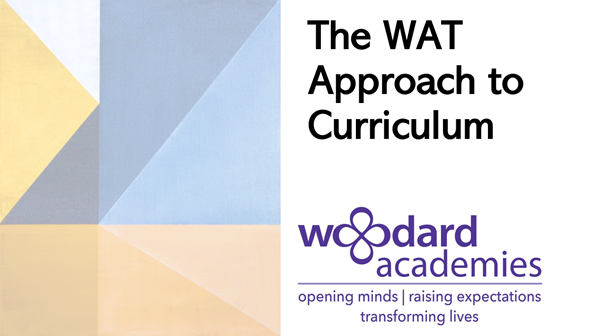 On 26th January our Trust Lead for Curriculum, Ruth Ashbee, presented at the Confederation of School Trusts Directors of School Improvement Network Meeting on "The WAT Approach to Curriculum." The session explored the Trust's ambitious and decentralised approach and our underpinning structures such as subject specialist CPD, Core Leads, and Subject Network Groups.
Find out more at https://cstuk.org.uk/professional-development/professional-networks/directors-of-improvement-network-meeting/
---
WAT Trust-wide Inset day 4th January 2022
Keynote: Matt Hood OBE, Oak National Academy
We continue our commitment to world-class staff development in our trust-wide Inset day kicking off the new year in 2022. Our keynote this year is from Matt Hood OBE, Principal of Oak National Academy. Matt is a founder and the Principal at Oak National Academy, the online classroom made by teachers, for teachers. Oak National has allowed pupils nationwide to access 130 million lessons during the pandemic – an incredible contribution and one that has benefitted teachers, leaders, parents and pupils alike. Culture has been at the heart of Oak's success from the outset, and we look forward to hearing from Matt about this area in particular as staff wellbeing and job satisfaction are prized by WAT.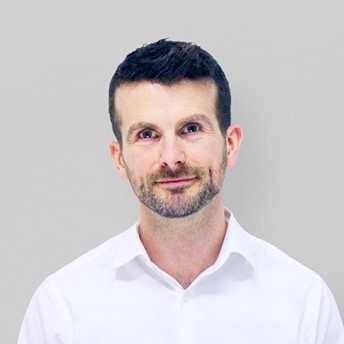 Matt Hood OBE, Oak National Academy
Trust-Wide CPD: Powerful Principles of Assessment
We are also privileged to host Brooke Wyatt, Senior Manager in Assessment and Training at Cambridge Assessment, to deliver our Trust-wide CPD session "Powerful Principles of Assessment." In this session we will explore assessment as a "window into pupils' minds": a vital informer of our daily decisions around teaching, learning and curriculum. We examine the multiple (and sometimes conflicting) purposes of assessment, the crucial concept of validity, and how we can design useful assessment tasks that accurately reflect our ambitious curriculum. This session promises to be immensely valuable as we move into the new year, continuing to push for the very best in curriculum, teaching and assessment as part of our vision for "opening minds, raising expectations, transforming lives."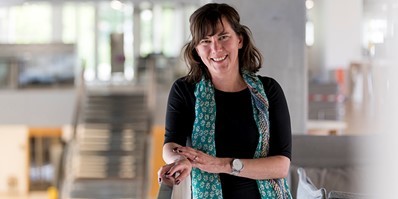 Brooke Wyatt, Cambridge Assessment
---
Woodard Webinars
The popular Woodard Webinars are back! Last year we had some of the best education thinkers in the country and internationally, including Tom Bennett, Christine Counsell, Mary Myatt, Daniel Willingham and Alex Quigley. This year we are set to continue our fantastic offer with presenters including Peps Mccrea, Adam Boxer and our own Trust Lead for Curriculum and CPD, Ruth Ashbee.
Our first session with Peps Mccrea is on Motivated Learning. This promises to be an outstanding session, with Peps' characteristic insight, concision and practical approach. We are very much looking forward to finding out more about what the research says about how we can help our students develop the intrinsic motivation that is such a powerful lever in raising achievement.
Peps is a former teacher and author of Lean Lesson Planning, Memorable Learning and Motivated Teaching. He is the Dean of Learning Design at the Ambition Institute, and a highly influential voice in the world of education. We very much look forward to welcoming Peps to WAT as we strive to open minds, raise expectations, and transform lives.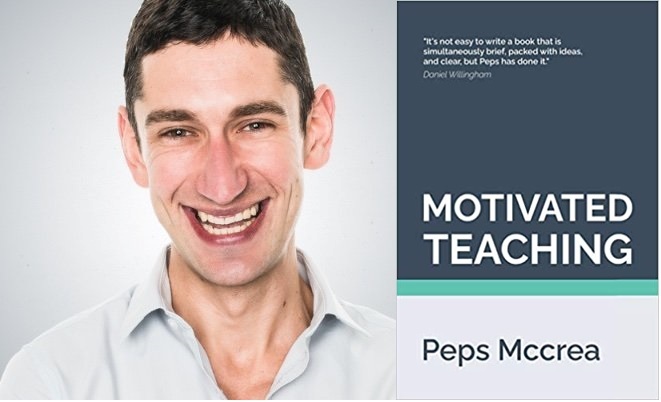 ---
Trust-wide Subject Network Groups
We are delighted to be beginning the new term with a new cycle of our subject network groups. Spanning a distance of over 350 miles, subject leads from our schools across the UK are able to get together on Zoom to discuss subject-specific issues, explore debates in the specialist discourse, and develop research-informed actions to have genuine impact in our academies. The WAT Subject Network Groups are an invaluable opportunity to develop deep collaboration in subject areas, to drive continuous improvement in the quality of curriculum and teaching across Woodard Academies Trust.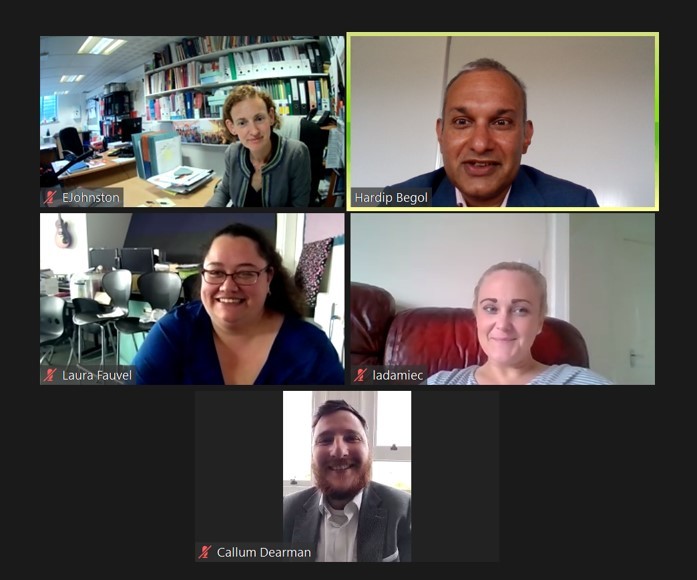 ---
Woodard Webinar presenters: past and future

Tom Bennett, Ruth Ashbee, Mary Myatt, Christine Counsell
---