Our Board of Trustees
Patricia (Tricia) Pritchard
Chair of the Board of Trustees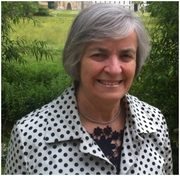 Tricia has extensive experience of education across all sectors, including twelve years of headship in three primary schools in Oxfordshire, ten years as one of Her Majesty's Inspectors which culminated in her appointment as Policy Lead and Principal Officer for the inspection of initial teacher training and specialist commissioned inspections, and nearly three years as Director of Education for the Diocese of Ely and Chief Executive of the Diocese of Ely Multi-Academy Trust. She has sat on the Board of the Teacher Training Agency, represented Ofsted on the Board of the Training and Development Agency, worked with the DfE on several projects and worked with the National College as an operational associate on their licensed leadership development provision.
---
Laura Trimble
Trustee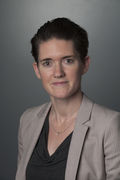 Laura joined the Trust in 2015. She studied at Oxford, where she graduated with a Masters in Maths. Laura has worked for HSBC for a number of years, initially in their graduate training scheme and now in a variety of different roles in the capital market area. She brings a broad range of experience to the Board, and hopes that her knowledge of the financial industry and business skills will directly benefit the children under the care of the Woodard Academies Trust. Laura has two children and a long lasting interest in triathlon and endurance sports.
Laura is a member of the Trust's Finance and General Purposes Committee.
---
---
Anthony Prince
Trustee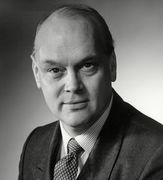 Anthony was educated at Denstone. After a short service commission in the Royal Navy he read mathematics at Oxford, and completed an MBA at INSEAD in Fontainebleau. He is a Chartered Engineer in Information Systems and a Fellow of the Chartered Securities Institute. His work has spanned a number of industries including international finance, public sector, construction, and small businesses.In the education sector he has been a bursar and finance director at the Royal Academy of Dramatic Arts and at a number of private schools and academies.
Anthony is also a member of the Trust's Audit Committee.
---
Geoff Ogle
Safeguarding Trustee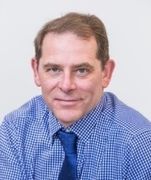 Geoff was appointed the first chair of Kings Priory School Academy Council when the school was launched in 2013. Prior to that, he had been the Chair of Priory Primary School since 2006, joining the school's governing body in 2001. He is a career civil servant having joined the civil service in 1984 and now holds the role of Chief Executive for Food Standards Scotland. Geoff has large scale operational experience as well as working in programme management, financial management and policy development. He has three sons who have all attended Kings Priory School. As well as experience of a being a public sector accountable officer, Geoff brings 15 years of governor experience and a commitment to ensuring delivery of the best outcomes for children attending Woodard Schools.
Geoff is the Chair of the Trust's Finance and General Purposes Committee and is a member of the Audit Committee.
---
Sally Pelham
Trustee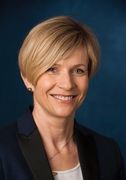 Sally's background is as a solicitor. Having read Law at Oxford University she worked in private practice for over 16 years (Travers Smith Braithwaite, Stephens Innocent and Eversheds LLP) as well as in-house for the auctioneers Christie's. She has a broad range of experience in commercial matters, governance, art, charity and education law. She was Chair of Governors at Polam Hall School from 2010 -2017, a period which saw the school change from being an independent school for girls to a coeducational free school which joined the Woodard Academies Trust in April 2017. Sally works with a number of charitable organisations based in the North East. She is an independent Governor and Deputy Chair at Northumbria University. She is also Chair of Trustees at Seven Stories, The National Centre for Children's Books, and a Trustee at Kiplin Hall, a Jacobean Manor House in North Yorkshire.
Sally is a member of the Trust's Finance and General Purposes Committee.
---
---
Jason Feeney CBE
Trustee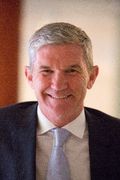 Jason joined the UK Civil Service in 1981 and spent his early years working in welfare and the National Health Service. In 2002 he joined to the Senior Civil Service and spent 9 years in a range of posts connected to pensions and disability including: Head of Future Pensions, Strategy Director, Chief Operating Officer and Deputy CEO of the Pensions, Disability and Carers Service introducing major policy and service transformations affecting 12m customers. In 2012 he was appointed DWP Benefits Director with responsibility for 22,000 staff delivering all UK working age benefits worth c.£30b a year to over 10m customers. Jason joined the Food Standards Agency in January 2015 as Chief Operating Officer. He was appointed CEO and Accounting Officer for England, Wales and Northern Ireland in April 2017 and is focussed on EU Exit preparations and transforming the delivery of food regulation. He was made a CBE in the 2010 New Year Honours List.
He was appointed as a Trustee of the Trust in April 2019 and is a member of the Trust's Audit Committee.
---
Margaret Holman
Trustee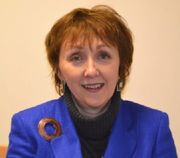 Margaret joined the Trust in October 2017. From 2001 to 2018, she was Headteacher of Bishop Stopford (11-18) School in Kettering and, during this time, saw the school through 2 "outstanding" Ofsted inspections. She also led the school through its conversion to academy status in 2011. Margaret was one of the first National Leaders of Education (NLEs) to be designated in October 2006, retaining this status until her retirement in April 2018.
Margaret is a member of the Woodard Corporation Board and chairs the Board of Directors of another Multi-Academy Trust and is the Chair of the Trust's Education Committee.
---
Reverend Andrew Day
Trustee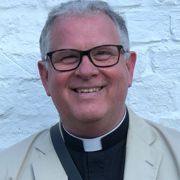 Andrew is a Clerk in Holy Orders, a priest, in the Diocese of Ely, and curate at the University Church. Prior to ministry, he worked in both the independent and state education sectors, with over a decade in school leadership, both as a principal and as the executive director of a multi-site Church academy, serving some of the most deprived and challenging communities in both London and the North East. He has served as a Director of the Future Leaders Trust, having been in the first cohort of the programme. He served on Heads' Advisory Groups for Teach First and Teaching Leaders, completed the Future Leaders / Church of England MAT CEO course. He chaired the Association of Anglican Academy and Secondary School Heads. In a break from education, he worked in the airline industry as a market auditor, and ran a travel company. Andrew holds an MBA from Durham and is a Fellow of both the Royal Society of Arts and the Institute of Leadership and Management.
Andrew is the Link Trustee for St Peter's Church of England Academy, Stoke-on-Trent.
---
---
David McPhail
Trustee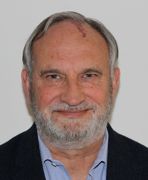 David was educated at Bristol University (BSc), Imperial College (PhD) and the University of London (PGCE). Most of his career was spent at Imperial College where he lectured and carried out research in Materials Physics. He has also taught in Universities in Singapore, India, Australia and the USA. He was an admissions tutor for many years at Imperial and is very familiar with the UCAS system. He was also deputy director of the graduate school there. He is a Fellow of the Institute of Physics and was on the IOP Council. David has been an educational consultant for several years and he works with a broad range of students from year 10 through to the PhD level. In addition to one-to-one tutoring, he also has experience of voluntary work in various London schools and of working on a scheme with The Profs on a project for disadvantaged students destined for Kings College, Cambridge University. He is also working with gifted and talented students from sub-Saharan Africa preparing them for university places in the UK, USA and Japan.
---
Damian Corneal
Trustee
**Profile coming soon**
---
Our Members
The Woodard Corporation http://www.woodard.co.uk
The Lichfield Diocesan Board of Education https://www.lichfield.anglican.org/education
The Very Reverend Dr John Hall
Mr Miles S Hedges
Mr Brian M Newman
---
Further information on our Governance can be viewed within our Key Documents pages: