CEO Blog Post 11.08.20
Posted on: 11th Aug 2020
My thoughts are with students waiting for their qualification results this week and next. The national attention on education and schools at the moment is welcome: there's no more important public service for the majority of young people. Our schools are preparing for summer learning activities and for full re-opening in September, putting in place measures that will continue to keep pupils and staff safe, as they've done throughout the pandemic. And I know our teachers and staff will continue to focus on meeting the needs of pupils and preparing them for adulthood.
Alumni
I mention preparation for life after school as it should be one of the outcomes of education. Qualification results are important but so are the interests, attitudes, behaviours and relationships acquired at school. Beyond very broad "destination measures" – employment or education – we don't seem to pay much attention to young people's outcomes once they leave school. We are going to try and fill this gap at the Trust through establishing an alumni database, with the aim of keeping in touch with our former pupils into adulthood and conducting research. This will obviously take some years to develop – it's a long-term endeavour – but we'll be starting by asking pupils who are leaving this year for their permission for us to stay in touch. Any researchers out there who are interested in helping us, please do get in touch.
School Improvement
As part of the Trust's new strategy we are strengthening our school improvement function. One of the core purposes of a multi-academy trust is collaboration to improve pupil outcomes and schools. So we'll have a new Director of School Improvement supported by Maria Roberts who will be the Trust's school improvement lead. The details of the new post can be found here. School improvement is an outcome rather than an activity in its own right, the result of investing in areas such as leadership and continuing professional development.
Professional development
The scores are in. Our first Woodard webinar by Mary Myatt was rated a fantastic 8.5/10 by attendees. All respondents reflected on their learning following the event and half took some action. The second webinar will be Demystifying Special Educational Needs and Disability with David Bartram OBE on 23 September from 4-5pm and you should get an invite from your Principal. As part of the feedback from the first webinar we asked whether teachers were interested in establishing subject communities across the Trust. The DfE Standards for Continuing Professional Development suggest that the most effective professional development should:
have a focus on improving and evaluating pupil outcomes;
be underpinned by robust evidence and expertise;
include collaboration and expert challenge;
be sustained over time; and
be prioritised by school leadership.
So collaborative subject communities focused on improving pupil outcomes, supported by school leaders and with access to external expertise and evidence, should be part of the Trust's school improvement offer. I'm delighted that 97% of respondents wanted to take part in subject communities and nearly 30% definitely wanted to play a role in leading them. So look out for more information on these next term as we want to draw on the strengths and expertise within the Trust to make these communities thrive.
Reading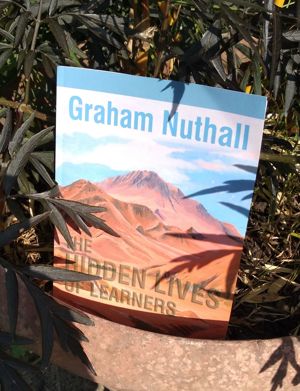 I've finally got around to reading this classic on how young people learn and what that means for teaching. It recommends designing learning activities with students' memories in mind; engaging students in activities that enable them to revisit concepts so they can embed them in their network of knowledge; monitoring students' evolving understanding of concepts; focusing on 'big questions'; capitalising on the peer culture in the classroom to foster learning; and over time, encouraging students to manage their own learning activities. The chapter on ethnic differences and learning felt dated and the references to the appearance and family life of just the ethnic minority pupils felt inappropriate. Otherwise, a good read.
Roll-on September
With my holiday in Spain being replaced by two days in Leeds next week, I'm looking forward to the start of term to meet my colleagues at St Peter's Academy, Littlehampton Academy and Sir Robert Woodard Academy from 1-3 September.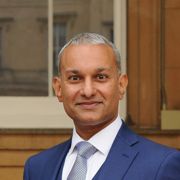 Hardip Begol
Chief Executive Officer