St Peter's Academy
Back
St Peter's Academy is a mixed 11-16 academy co-sponsored by Woodard and the Diocese of Lichfield which puts Christian values, faith and high standards at the centre of all they do.
The academy serves the whole community of Stoke-on-Trent and welcomes students of all faiths and none. GCSE results have improved by an average of over half a grade for every subject for every student. As a result we can now boast some of the best results in the City, particularly in terms of the number of students who achieved a strong pass in Maths, English, two Sciences, French or Spanish and History or Geography.
At St Peter's we are committed to inspiring students to achieve. We have a positive Christian ethos and we have recently revised our Core Values at the Academy;
Service, Thankfulness, Peace, Empathy, Trust, Endurance and Reverence.
We welcome all faiths and none, but are proud to be the only Church of England 11 – 16 provision in Stoke on Trent. Christianity runs through the Academy at every level.
There is a real emphasis on teaching and learning at St Peter's and students are challenged to reach their potential, because they are set high targets and the Academy expects the highest standards of all students and staff. Our aim is to produce enthusiastic and lifelong learners, by nurturing self-esteem and promoting independence and leadership. Attitude to Learning grades are awarded every lesson of every day. This allows us to recognise and reward all students who deserve it, regardless of their starting point. The Student Council are also a very influential group when it comes to setting and reviewing our policies and procedures.
St Peter's boasts a state of the art, vibrant learning environment and impressive resources for our students so they can flourish. Our classrooms encourage creativity and we have in excess of 400 student computers, laptops and iPads. The Academy has a Chapel for worship and quiet contemplation. The sporting facilities are some of the best in the city with a full-size 3G pitch and multi-purpose Sports Hall. These are currently used by national associations, professional football clubs and local teams. Please visit our Lettings section if you are interested in hiring any of our facilities.
We understand the importance of communication and believe in a true partnership between all stakeholders – teachers, support staff, students, parents, primary schools, governors, trustees, the church and the wider community. Our Facebook page is very active. We respond to over 95% of messages on Facebook within 24 hours and currently have over 2000 followers.
You will always be assured of a very warm welcome so please contact us and arrange a visit.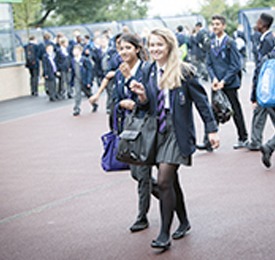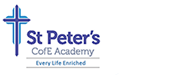 St Peter's Academy
Address

Fenton Manor, Fenton, Stoke-on-Trent, Staffordshire ST4 2RR