Polam Hall School
Back
Polam Hall School is a unique, exciting and vibrant place to learn. Our purpose is to ensure that all our pupils develop into high achieving, confident and compassionate young people.
Since our foundation by Quakers in 1848 the mission of the school has been a shared desire to instil a sense of community among our students, and to focus on creativity and the development of the whole person, both in and out of the classroom. Our motto 'Concordia Crescimus' – 'We grow in harmony' – reflects this aim and is as relevant today as it has ever been. While Polam Hall has changed with the times, its essential character remains.
We educate children from 4-19 and our schools – Junior and Senior – have one common aim – to provide an outstanding education for every child. Each provides a challenging and broad curriculum, which develops character and resilience as well as academic ability. Excellent pastoral care means that each child is known and supported. The all-through nature of the school means that transition into the Senior School, or Sixth Form, is seamless. We offer boarding facilities for 60 pupils and our boarders add much to the school community.
The Junior School has two forms in each year. At Year 7, we extend to a three-form entry allowing further pupils to join us from different primary schools, while at Sixth Form external candidates join us each year to pursue their A Level Studies under the care and guidance of academic staff who provide expert university and career guidance. It is our mission to ensure that all pupils develop resilience and we achieve this by presenting them with a challenging yet supportive learning environment in readiness for adult life.
Academic study is at the core of the school and we achieve highly positive outcomes for our pupils at each stage of their education, though excellent teaching, supportive parents and high expectations for all. But Polam Hall School is about more than the classroom and we believe that our wider curriculum of activities is fundamental in developing character and confidence. A wide range of different sports, music, drama, dance, art, leadership, public speaking, CCF, Duke of Edinburgh… A Polam Hall pupil rarely has the chance to sit still!
Our conversion to academy status has revitalised the original values of equality and community which were prized by our Quaker founders and has allowed us to offer a Polam Hall education to more children without regard to paying fees. We are proud to be members of Woodard Academy Trust, whose values of Faith, Unity and Vision, chime with our own.
If you are interested in a Polam Hall education for your child then please view the pages of this website and come to one of our open evenings. You can also arrange a personal visit. You will always find a warm welcome. Our facilities have moved on since 1854 but we still maintain traditional values and our expectations of our pupils are high. We are very proud of our unique school and its history and work hard to build on this foundation to develop well-rounded, confident young people. We look forward to welcoming you to our community.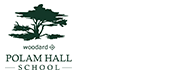 Polam Hall School
Address

Grange Rd, Darlington, Co. Durham DL1 5PA