Our Senior Team
William Pecover, Senior Executive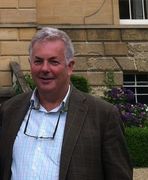 William joined the executive team at Woodard Academies Trust in February 2019. He was previously a trustee since 2016, during which time he was Chair of the Finance & General Purposes Committee. William has over 30 years' experience in media, finance and now education. He started his career as a banker at JPMorgan, before switching to media. In 2001 he moved to the USA as Chairman & CEO of Haymarket Media Inc where he built businesses across the fields of compliance, information security, healthcare, marketing, PR, media, and professional development. He then became Operating Partner of Manhattan Media, a group of newspapers, magazines, events and web sites focused on the fields of family and education, politics, and neighbourhoods. He moved back to the UK in 2014 and remains Chairman of Real Response Media in the UK, a publishing business centred on the cruise markets. William has been on boards and launched businesses in the UK, USA, Europe and the Far East, and has substantial operating experience across a large range of sectors and disciplines.
---
Paul Kennedy, Chief Education Officer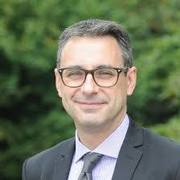 Paul has worked in education for over 25 years and was headteacher of a large comprehensive school in West Sussex, where he is now based. His degree is in computer science and he has worked in network design and process control industries. When Paul came into teaching, computing was not an option so he trained as a maths teacher and then worked in senior leadership teams in Wiltshire schools as well as consultancy work for the local authority and he has been a school governor. Paul joined Woodard in 2016 and now divides his time between the academies and central team.
---
Victoria Creed, Finance Director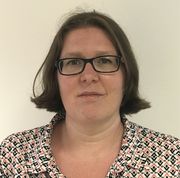 Vicky joined Woodard in June 2018. She is a Chartered Accountant, with over 20 years' experience. Vicky started her career as an Auditor in practice, before moving into the public sector, first at the National Audit Office and then within a series of Government Departments. Vicky spent almost 15 years in the public sector, the last seven of which were in the senior civil service. Since leaving she has held roles within the Charity and Education Sectors, before joining Woodard. Vicky holds responsibility for Finance and Procurement across the Trust. Outside of Woodard, she is a School Governor and Treasurer of a local Charity.
---
Maria Roberts, Director of School Improvement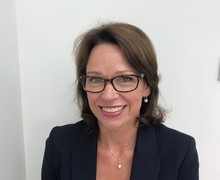 Maria Roberts joined Woodard Academies Trust in 2017 as Director of School Improvement. Originally an MFL teacher, she has over 25 years working in education – at school, local authority and university level, and as an Ofsted inspector. Maria has worked as an MFL Adviser, developing resources, assessments and training for both primary and secondary languages teachers at a national level and local level, and also working for Chichester University on its teaching training programme. She worked as a senior adviser for West Sussex Local Authority, overseeing all aspects of school improvement, networks and support. Maria is also Chair of Governors in a maintained primary school.
---