Our Senior Team
Hardip Begol, Chief Executive Officer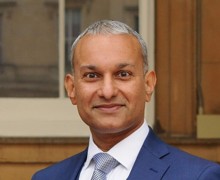 Hardip spent two decades at the Department for Education, where his roles as a senior civil servant included responsibility for: special educational needs and disability; bill manager for the Education Act 2011; reform of curriculum, qualifications and accountability; and independent education, safeguarding in schools and countering extremism. Earlier in his career he worked as a trainee chartered accountant, public sector consultant and at the Prime Minister's Strategy Unit. Before joining the Trust, he was the Director for Integration and Communities at the Ministry of Housing, Communities and Local Governmen. He is a former trustee and current member of the Eden Academy Trust (theedenacademy.co.uk) and was awarded a CBE for services to education in 2017.
---
Victoria Creed, Finance Director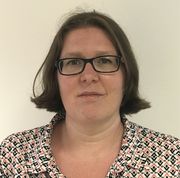 Vicky joined Woodard in June 2018. She is a Chartered Accountant, with over 20 years' experience. Vicky started her career as an Auditor in practice, before moving into the public sector, first at the National Audit Office and then within a series of Government Departments. Vicky spent almost 15 years in the public sector, the last seven of which were in the senior civil service. Since leaving she has held roles within the Charity and Education Sectors, before joining Woodard. Vicky holds responsibility for Finance and Procurement across the Trust. Outside of Woodard, she is a School Governor and Treasurer of a local Charity.
---
Maria Roberts, Director of School Improvement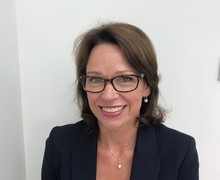 Maria Roberts joined Woodard Academies Trust in 2017 as Director of School Improvement. Originally an MFL teacher, she has over 25 years working in education – at school, local authority and university level, and as an Ofsted inspector. Maria has worked as an MFL Adviser, developing resources, assessments and training for both primary and secondary languages teachers at a national level and local level, and also working for Chichester University on its teaching training programme. She worked as a senior adviser for West Sussex Local Authority, overseeing all aspects of school improvement, networks and support. Maria is also Chair of Governors in a maintained primary school.
---
Hans Copas, Deputy Director (Business Planning and Reporting)
Hans is a Chartered Accountant with over 10 years of experience in the education sector. Hans trained as an auditor in public practice and went on to work at the National Audit Office as well as the Xerox Corporation where he worked in the European headquarters for over 10 years. Hans joined the Woodard Academies Trust in January 2019 and has helped to drive a number of key financial improvement strategies across the trust.