CEO Blog post 14.10.21
Posted on: 14th Oct 2021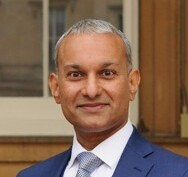 As some of our schools start their well-deserved half-term break next week, I wanted to thank colleagues for their hard work and efforts since September. Pupil and staff attendance at most of our schools has been healthy, compared to the national picture, but I know that particular schools have been hit hard by positive Covid cases and absence related to sickness.
Ofsted Inspections
Polam Hall School, Darlington, and St Peter's CofE Academy, Stoke-on-Trent, have had Ofsted inspections recently. I had the pleasure of spending time at the schools during these with Carol-Anne Alcock, our Director of School Improvement. I was impressed by the thoroughness and rigour of the inspections; if you're going to make judgements about schools you should get to know them. The inspectors were courteous and expert, and it was always clear which aspects of the framework they were assessing. The school leaders and governors, staff and pupils were positive and their pride in their school was evident. We're waiting for the written feedback, which will be with us over the coming weeks.
Staff Engagement
You will know that high levels of staff engagement is a strategic goal for the Trust, and the formal way we measure this is through your feedback in staff surveys. Thank you for taking the time to complete these as they are a valuable source of information over time. Our staff engagement measure – which reflects your views on
staff morale
job satisfaction
professional development opportunities
recognition of your contribution
support from your line manager
– has moved up from a positive 72.6% in 2020 to an even more positive 74.9% in 2021. Given we set a target of achieving 75% by 2023 this is really good news.
The staff survey company puts Ofsted-style ratings on the 5 component measures, so across our 6 schools that gives 30 potential ratings. We now have just 3 of these 30 as "requires improvement", the rest are rated good (10) and outstanding (17).
Professional Development
It was great to see so much interest in pursuing National Professional Qualifications across the Trust. We will have over a dozen colleagues starting these next month and I'm keen that we share how they are doing in future updates. Given the importance of continuing professional development and staff well-being, I'm so pleased that Ruth Ashbee, our Curriculum and CPD Lead, has started a newsletter. Called WAT Highlights, the very first edition is on the professional development section of our website.
Reading
I speed read The Turning Point for the Teaching Profession, on creating an evidence-led, expert profession that works closely with colleagues in other specialisms, particularly health. It's an optimistic manifesto, packed full of inspiring case studies, and I am seeing this put into practice in our schools – whether that's the "craft of teaching" at Polam Hall School, embedding the Transforming Teaching programme at St Augustine Academy or the plans for health professionals at Sir Robert Woodard Academy.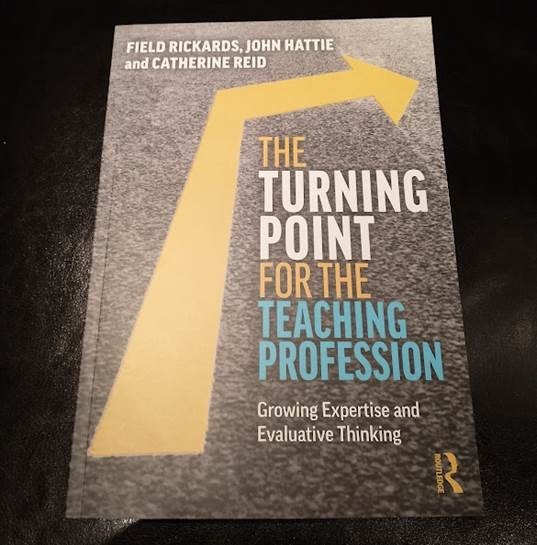 Have a great half-term when it comes, and I'm looking forward to seeing more colleagues in November.
Hardip Begol
Chief Executive Officer