Woodard Academies Trust appoints Sarah Pringle as new Principal of The Littlehampton Academy
Posted on: 11th May 2022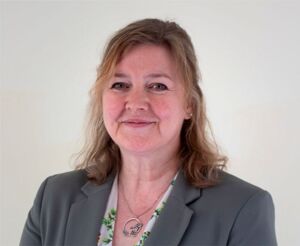 Sarah Pringle has been appointed as the new Principal of The Littlehampton Academy, starting on 1 September 2022. This follows an open recruitment process as the current Principal, Morgan Thomas, moves to a new headship from September.

Hardip Begol, CEO, Woodard Academies Trust said: "I am pleased that Sarah Pringle will be leading The Littlehampton Academy from the start of the next school year. She impressed the interview panel with her successful track record of leadership and school improvement, consistently achieving good pupil outcomes, and motivating and developing colleagues. She demonstrated an excellent understanding and affinity for the community that the Academy serves. We couldn't have hoped for a better fit for the school as it continues its journey of improvement."

Sarah Pringle, who has been the Principal of Seahaven Academy for the past eight years, said: "I am really delighted to have been appointed as the new Principal of The Littlehampton Academy – it is my ideal job and I can't wait to start. I am looking forward to meeting pupils, colleagues and families and building on the recent Good Ofsted to strengthen and improve the school further."

Sarah Pringle – Biography

Sarah Pringle has been the Principal of Seahaven Academy, Newhaven, East Sussex for the past eight years during which time she has achieved two successive Good Ofsted judgements, most recently in November 2021. She has a track record of delivering successful pupil outcomes in economically challenged areas – Seahaven's average Progress 8 score over 2017-19 exceeded the national average for state-funded schools. The Academy's recent Ofsted report commended standards of behaviour: "Relationships between teachers and pupils are supportive. Routines are well known and behaviour expectations are followed. Pupils say that low-level disruption is unusual, and none was seen in lessons during this inspection. Pupils also report that bullying is rare and quickly dealt with when it does occur." The report also noted high levels of staff morale: " Staff are very positive about the leadership and management of the school. They say their workload is well supported through sharing resources and working cooperatively. Staff feel their professional needs are addressed very well. They are proud to work at the school."

Before leading Seahaven Academy, Sarah was a senior leader at Midhurst Rother College, West Sussex for five years and at the predecessor school to The Littlehampton Academy - Littlehampton Community School. She started her career as a modern foreign languages teacher.

Sarah Pringle is committed to continuous professional development and has completed a Masters in Education and the National Professional Qualification in Executive Leadership. She is currently studying for a BSc (Hons) Psychology.